Private Workshops
Improve your organization's legal skills in weeks—not years—with custom writing, tech, and
practice skills workshops from renowned law professor and trainer, Joe Regalia.
Legal skills workshops for the 21st century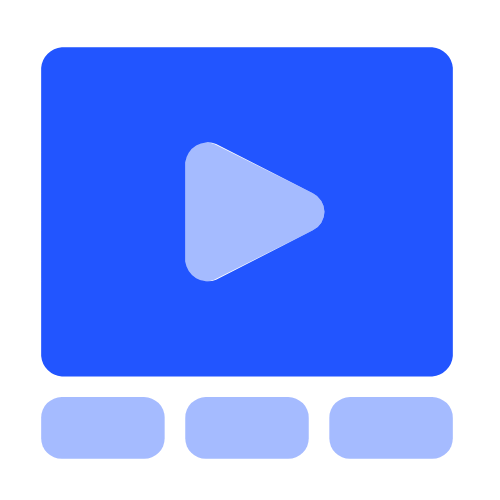 Interactive training
Real learning happens when you're having fun. Our workshops feature group exercises, real world examples, and engaging live quizzes.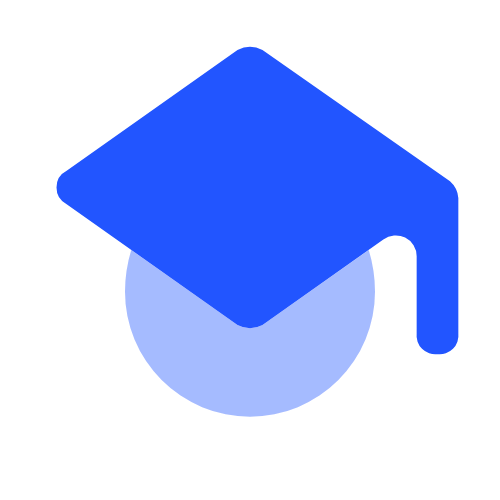 Pre/post workshop instruction
All participants receive pre- and post- workshop interactive lessons, quizzes, and simulations to make what you learn in each workshop stick.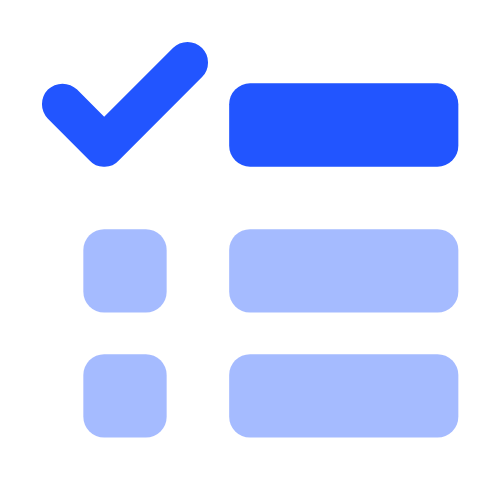 Custom workbooks
Our workbooks break down everything you learn in each workshop. Many participants return to their workbooks again and again—for months, or even years.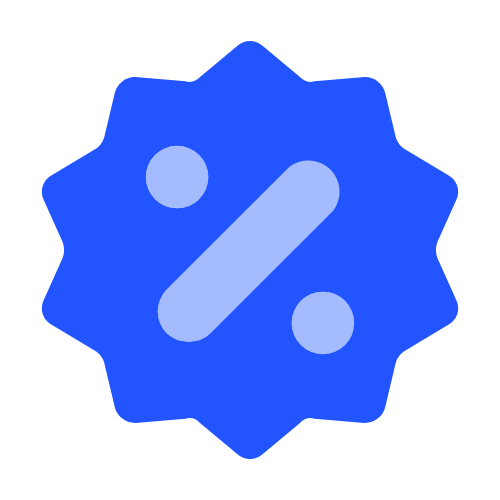 Custom workshop packages
Build a workshop that works for your organization. Choose from our menu of over 25 workshops and modules covering everything from legal writing to working on teams.
In-person and virtual workshops
Interactive

Customizable

Real World Examples

Quizzes and Games

One-of-a-Kind

Multi-Day Sessions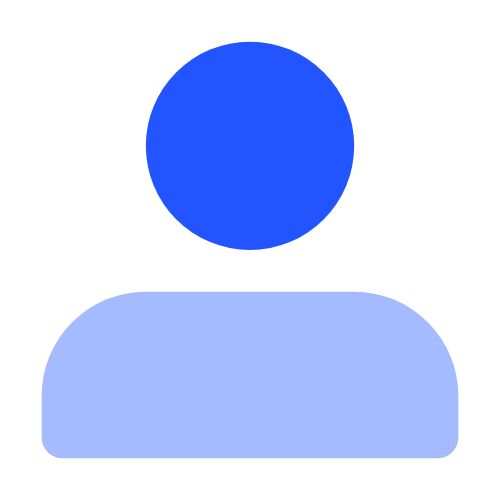 In-person
Professor Regalia will come straight to you and lead the workshop in person. All Live Workshops include engaging activities and a number of take-home resources.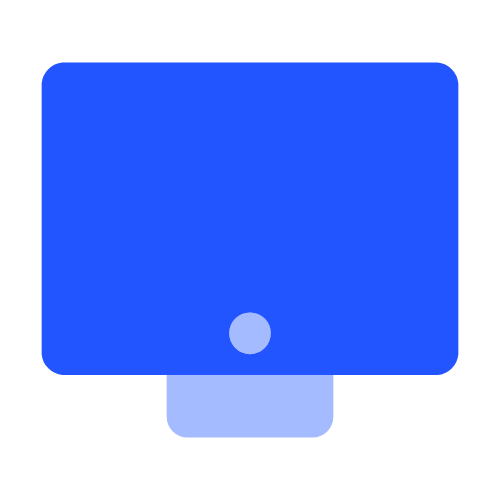 Virtual
Professor Regalia leads the workshop through our interactive virtual platform. More affordable, highly interactive, and easy to organize.
Meet your trainer
Joe Regalia
Joe is a law professor at the William S. Boyd School of Law UNLV, which has the #1 ranked legal writing program in the country. Joe has trained judges, attorneys, and law students all over the world. As an attorney, Joe practiced at three AmLaw 100 firms, where he was the principal author of dozens of bet-the-company briefs and motions in both state and federal courts. He also clerked for the U.S. District Court and the U.S. Court of Appeals for the Ninth Circuit.
What's included?
Write.law workshops aren't just another CLE. We leverage cutting-edge learning science so that every attendee leaves with concrete tools they can use the same day.
Presentation
Write.law workshops are packed full of real-world examples, videos, and exercises. We also use interactive quizzes and simulations.
Exercises
All participants receive pre- and post- workshop videos, quizzes, and simulations to help make what they learn during the live session stick.
Workbook
The custom workbook breaks down every technique covered in the workshop. Many participants return to their workbooks again and again.
Guides
Every attendee receives printable cheat sheets and checklists to use in their everyday practice.
What people are saying
Write.law is an outstanding platform. It is accessible, resource-rich, affordable, and—dare I say it—fun. I use it to compliment my college and professional development legal writing courses—and to improve my own writing skills. Write.law's videos, checklists, and cheat sheets are invaluable.
Attorney, Coach & Instructor, Relaunching Attorney Platform
As a nontraditional ESL student, legal writing was always a struggle for me. But Professor Regalia and Write.law gave me the tools and motivation I needed to improve. Thanks to Write.law's innovative approach, I improved my legal writing and am now an intellectual property associate at a top U.S. law firm.
Associate Attorney, Lewis Roca Rothgerber Christie LLP
CORE Workshops
Write.law's CORE Workshops include the top techniques that the best lawyers use. Each CORE workshop contains a broad selection of moves that will hone every area of your advocacy.
CORE 101

CORE 101 is a boot camp for law students, newer lawyers, and non-native English speakers. This workshop includes all the basic skills for legal writing success, from avoiding common grammar pitfalls to organization to succeeding in day-to-day practice.
CORE Essential

CORE Essential includes all of Write.law's greatest hits. Learn the foundational moves that the nation's top lawyers use to persuade. From the boardroom to the U.S. Supreme Court, you will discover both the big and small moves that separate top-notch legal writers from everyone else.
CORE Advanced

CORE Advanced takes your advocacy to the next level. Pulling from lawyers that practice in the nation's most prestigious courts, this workshop covers everything from sentence-level style to rhetorical flourishes and emotional storytelling.
CORE Tech

CORE Tech dives deep into the technology that powers modern legal practice. This workshop helps attorneys see technology in a positive light, and covers the tech tools that are essential to thriving in today's legal workplace.
Targeted Workshops
Targeted Workshops are greatest-hit tracks for specific audiences, like summer associates, corporate lawyers, or in-house counsel. These Workshops train the most popular moves for each group.
Summers, Law Clerks, and Interns

You want your recruits to hit the ground running. This workshop will teach them the writing skills every young lawyer needs to succeed—from the basics of clear and precise writing to research and analysis to making writing actually useful for senior attorneys and clients.
International Attorneys

Nearly all international lawyers face the same challenges when it comes to legal writing in the United States. This workshop helps international lawyers overcome these challenges by focusing on the six most common writing pitfalls, the basics of U.S. legal writing, and tools they can use to continue to improve.
In-House Counsel

In-house legal writing is not law firm legal writing. Companies need their in-house attorneys to write differently and for different audiences. This workshop focuses on in-house counsel's unique writing needs, including writing for non-legal readers, giving meaningful feedback to outside counsel, and simple ways to make documents do more for specific audiences.
The Corporate Writer

We haven't forgotten you corporate legal writers! Corporate attorneys draft more than just contracts. From emails to reports to memoranda, this workshop focuses on the core legal writing skills all attorneys should master—our corporate friends included.
Deep Dive Workshops
Our Deep Dive Workshops are more advanced and focus on discrete areas of your advocacy. Deep Dive workshops will help you master specific skill sets completely. Combine one of these and a CORE Workshop for an all-day training.
Writing Style

This workshop is for those wanting to dive deep into their style: The nuts and bolts of what makes good writing work. From learning how to build better sentence structure to word choice to rhetorical flourishes and panache, choose this workshop to take your prose to the next level.
Writing for Your Audience

This workshop focuses on becoming an indispensable legal writer. The sort of legal writer that your clients, colleagues, and bosses can't live without. Learn more about how to adjust your tone, organization, and work product for different audiences. And learn some tricks for making your writing more useful so that your audience thinks of it as a resource, not just a document.
Legal Research

Most of us stopped learning how to research in law school. But research continues to be one of the most critical skills for success as a legal writer. In this workshop we'll take a deep dive into research strategy, learning how to find better results, faster, with less work. Not only will we work on familiar techniques—we'll also explore cutting-edge legal research tools.
Mastering Rules

Judges and senior attorneys continue to lament how poorly many lawyers handle their rules. And no surprise: Writing about rules is tough. Cases and statutes are complex and convoluted. But mastering rule craft—the art of persuading your readers through the rules—pays dividends. In this workshop, we will focus on tools for interpreting and writing about caselaw, statutes, regulations, and more. You will find that framed the right way, rules can win over any legal audience.
Storytelling, Themes, Values

Stories change hearts—it's as true in the law as everywhere else. Scientists have known for years that subtlety changing how you write about a topic can change what your readers see and feel—and the conclusions they reach. This workshop explores concrete, simple techniques for becoming a better legal storyteller and weaving winning themes into your writing.
Highlighting Key Ideas

The best points matter little if your readers don't notice them. This workshop offers easy ways to draw your reader's attention to your winning arguments and facts. From rhetorical devices, location, word choice, examples—and much more—learn the moves cognitive science and the best writers use to make the key points in their work standout.
The Productive Lawyer

No field is more ripe for technological transformation than the law. Hundreds of tools already exist that can help you make what you already do easier, better, and more fulfilling. This workshop explores tools both big and small that will change how you practice. From automation and process mindsets to the newest legal tech, if you are ready to upgrade your practice, here's your chance.
The Orator

Although you may not spend all your time delivering oral arguments in court, your verbal skills are as important as ever—maybe even more so. That's because all lawyers present information verbally, in one way or another. Whether in the boardroom or the law firm, your ability to make a great impression can change everything. This workshop touches on both the substance and style of verbal presenting—from staying organized and striking the right tone to leveraging your body language.
Modules
Our one-hour modules allow you to customize your workshops even more, picking specific topics that best fit your organization's needs. These modules cover the gamut of skills from legal research to crafting a winning client pitch.
Writing to Sell

Our one-hour modules allow you to customize your workshops even more, picking specific topics that best fit your organization's needs. These modules cover the gamut of skills from legal research to crafting a winning client pitch.Book a Workshop
Words and Sentences

1 hour
Learn all there is to know about words and sentences—the building blocks of writing. This workshop covers sentence forms and structure, tricks for picking the right words, and the art of constructing the perfect sentence.
Persuasion Science and Writing

This module covers the latest cognitive science about how to persuade others through writing. Learn not only the scientific principles that will make your prose more convincing, but also concrete techniques used by some of the top lawyers in the nation.
Top Ten Rule Hitlist

This rules module offers a robust training on all-important rules, but in a smaller package than our Deep Dive Workshop. In this module we'll focus on tools for interpreting and writing about caselaw, statutes, regulations, and more.
Writing on Teams

One of the most challenging aspects of legal writing is that, usually, it's a team sport. This module explores tools for making team-writing easier and more satisfying—including technology tools that can help, as well as the latest science on cross-generational and group work.
Legal Writing Tech

Want a download of the hottest and most useful legal technologies that can transform your practice today? This module runs down the latest and most useful legal tech.
Legal Research

This is the shorter version of the Legal Research Deep Dive Workshop. In this module, you will learn tricks to create a better research strategy, and how to find better results, faster, with less work. Not only will we work on familiar techniques, we'll also explore cutting-edge legal research technologies.
The Productive Legal Writer

This is the shorter version of our Deep Dive Workshop, the Productive Lawyer. In this module, learn what the most successful entrepreneurs know: The more productive you are, the more successful you'll be. By incorporating some simple productivity hacks, you can get more done, quicker—and have more time left over for living.
Using Visuals in Writing

Why don't lawyers use more visuals in their legal writing? We all know that people love consuming information graphically. Judges consistently say they would love to see lawyers submit graphs, tables, and other handy visuals that break down the facts or arguments in the brief. And clients would, too. Creating engaging visuals is easier than ever with new tools, and in this module you'll learn how.
Editing

Most lawyers dread editing. But the best editors can transform a piece from drab to excellent. A lot comes down to your editing strategy. It turns out that most of us are not naturally good editors. But with the right strategies, you can be.
Legal Grammar Bootcamp

Law school does not teach the basics of writing and grammar—and many of us came to law school without it. This workshop will cover the foundational writing techniques that all of us need to excel.
Memos, Briefs, and More

This module focuses on strategies for excelling at the most common lawyerly documents: Motions, replies, briefs, reports, memos, opinions, and emails. If you are always writing them the same, that's a problem. We'll show you how to solve it.
Articles, Blogs, and Other Writing

Tons of lawyers are building their brand and reputation with blogs, articles, and even social media. This sort of writing is a different beast, and this module shares some concrete tips for doing it right.
Frequently Asked Questions
How long are your workshops?
Workshops are three hours; modules are one hour. You can combine them however you like. We're also happy to do multi-day trainings upon request.
How does pricing work?
We charge a flat price for each three-hour workshop, module, and one-on-one session. If you'd like more details on pricing, just let us know.
Which workshop should my organization choose?
If you're not sure which workshop to choose, don't worry! We're happy to discuss your needs and help you build a training that makes the most sense for you.
Are your workshops only for law firms?
No! We designed our workshops for all legal writers. We regularly do workshops for law schools, government agencies, in-house counsel, and even non-attorneys who need to navigate legal writing frequently.
What are the lessons that you provide before and after workshops?
Here at Write.law we design and create interactive videos and lectures for our online courses and targeted legal skills training. For private workshops, we give you access to relevant lessons so that your participants can dive even deeper into what they'll learn on workshop day.